The Jake Powers Mysteries
An action-packed, page-turning, true hard-boiled mystery series, Jake Powers is a 21st Century Phillip Marlowe who uses his fists, wit, and Glock 19 to combat political corruption in the pursuit of justice.
---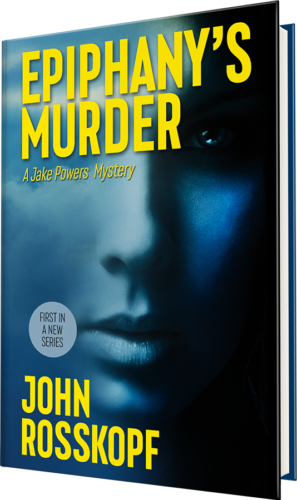 Epiphany's Murder
Jake Powers, a Sacramento private investigator, is accustomed to chasing cheating spouses, doing background checks, and serving process. Then a mysterious woman comes to his office with a story that the drowning of her daughter Epiphany was no accident…it was murder.
Jake takes the case, especially since the woman tells him, "Money is no object."
Little does Jake know at the time that he is about to confront powerful forces in the California State Capitol who will stop at nothing to discourage him from further investigation.
Will justice be served? Can Jake pierce a veil of legislative intrigue? Can he  survive forces much greater than himself?
---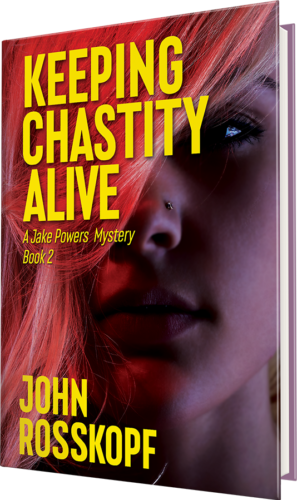 Keeping Chastity Alive
Chastity Blaise, an 18-year-old working girl, lives with five co-workers on a small ranch in rural Sacramento County. The girls start going missing…and turning up dead. The police don't seem to be taking the cases seriously. Each killing is just one less problem for the county.
When the first girl goes missing, all of those left pool together a small fortune and send Chastity to seek the services of highly recommended private investigator Jake Powers.
When only Chastity is left, Jake must use her as bait to catch the killer, who for some reason, has focused on these women. Can Jake, literally, Keep Chastity Alive?
---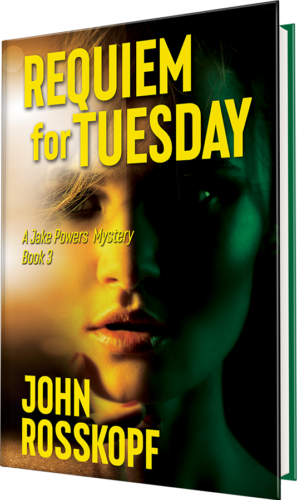 Requiem for Tuesday
Sarah Flores, an investigative associate of private detective Jake Powers has fallen head over hills in love with a beautiful young woman, Tuesday le Mare. The trouble is, Tuesday can't figure out who she's more interested in, men or women.
After a loud and public fight with Sarah, Tuesday leaves a popular midtown Sacramento hotspot with two men she's been flirting with, which was the cause of the friction. She's found dead the next morning in a nearby dumpster, and incriminating evidence points to Sarah as the killer. Sarah turns to Jake for help.
Can Jake find the real killer, when the Sacramento Police Department and the district attorney are convinced it's Sarah? Will he like the answers he finds?
---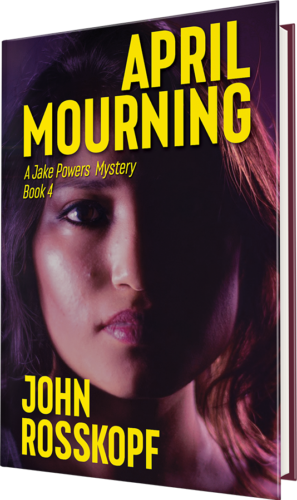 April Mourning
Twenty-two-year-old April Cruz is haunted by the hit and run death of her father, Julio, five years earlier. She believes it was a racially motivated murder. Even though the case has been doggedly pursued by the Elk Grove Police Department, and had extensive media coverage, it remains unsolved. April feels the police are no longer currently in active pursuit of the killer or killers.
While she has little money to pay for his services, she seeks the investigative skills of Sacramento PI Jake Powers. Jake's co-workers hear of the case and talk Jake into taking it pro bono. Little does Jake know when he agrees that his own life will be in danger as he explores the dark underbelly of white supremacy.
---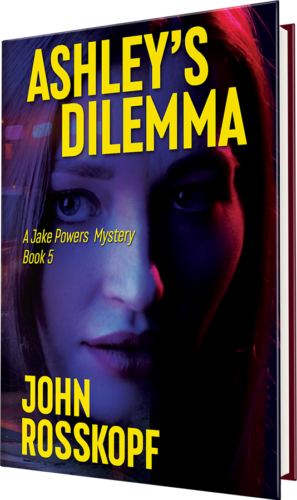 Ashley's Dilemma
Ashley Greene has a problem. Her boyfriend, Solomon Brown has been killed. She thinks her best friend, Serenity Graves, who was part of a love triangle between the three, actually murdered Solomon, to have Ashley all to herself. Ashley, wracked by guilt and fear, seeks the advice and services of Sacramento PI Jake Powers. Jake agrees to listen and help.
After a preliminary investigation, Jake is not convinced Serenity had anything to do with the mayhem. But he's not liking where the evidence is pointing. There's a new, unlikely culprit. Jake is conflicted over this development, but how can he keep quiet and live with himself?
---
About John Rosskopf
---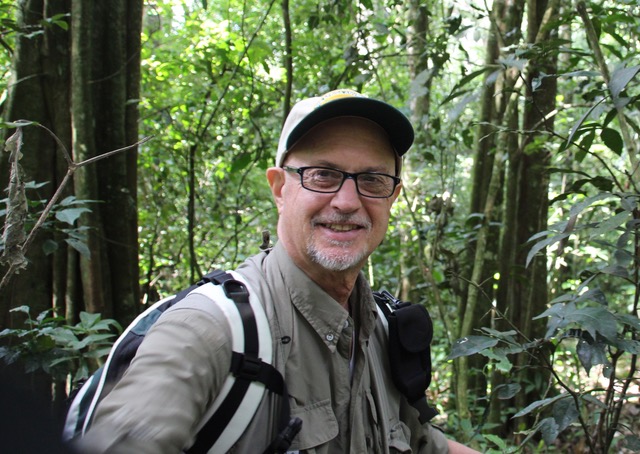 John Rosskopf was born and raised in Sacramento, CA. It is a city he loves. He has watched it grow from a small city to the significant metropolitan area it is today. He was educated locally. He has a B.A. in economics from the University of California, Davis; an M.A. in international affairs from Sacramento State University; and a J.D. from the University of the Pacific's McGeorge School of Law. He is an attorney, lecturer and author. He has practiced law in Sacramento for approximately 30 years, and was a lecturer in political science at Sacramento State for 12 years.
John is an avid and avaricious reader of mysteries and thriller/suspense books. Some of his favorites are the Harry Bosch and Lincoln Lawyer series by Michael Connelly; the October Daye series by Seanan McGwire; the IQ series by Joe Ide; the Mercy Thompson series by Patricia Briggs; the Mike Hammer series by Mickey Spillane; the Kinsey Milhone alphabet murder series by Sue Grafton;  and anything by Jack Higgins or Ted Bell.
Now John is creating his own private investigator series. His fictional detective, Jake Powers, has an office in a building formerly (and popularly) known as the Wong Center, and his exploits take him all around the greater Sacramento area, and include the San Francisco Bay Area to the west and Lake Tahoe to the east.
Sacramento is not a unique locale for a private detective series. Shamus and Anthony award winning author Karen Kijewski located her butt kicking female private eye, Kat Colorado, in Sacramento, as did award winning author Joyce Kriege. Joyce had a series known as the Talk Radio Mystery Series, and her protagonist could always be found on the radio air in Sacramento as she solved mysteries she uncovered. She frequently left the confines of the radio studio to pursue her fictional antagonists.
John currently lives in Sacramento with his wife Marian, and their two cats, Max and Tiny.
---